Spiral freezer
Fast spiral freezing room temperature: -45℃-5℃
If the baked bread needs to be frozen first, we will design the spiral cooler inside the house based on natural cooling, and then install a cooling device. This is called a spiral bread freezer or spiral freezer, which is generally divided into two parts for continuous operation. The first part It is a pre-cooling room, because the temperature of the bread is very high when it is just out of the oven, it cannot be suddenly lowered to a temperature of minus ten degrees, which is not conducive to the loss of water. The second part is the fast freezing room, which freezes the bread.
Features:
1.Double side nylon card track is stable when it is in operation, it will never get stucked or upturning.
2. Every belt can adjust the power automatically and keep the power equal because it has intelligent transmission technology. And its speed is Variable. 
3. We choose high strength nylon card track and low friction food grade pp guide rail for it.And it has automatic lubrication system so you do not need to add lubricating oil and no need to repair or change any components within many years.
4. We can design different Input and output directions according to customer;s workshop's area, such as low input and high output, high input and low output, two input and two output, three input and three output, the last kind is elliptic type.
5. It saves spaces and guaranteeing high efficiency.
6. Adapted to bakery products, vegetables, fruit, meat and fish etc.
7. The conveyor belt is stainless steel 304. To grantee it is durable, the frame is ss304 or ss201 square steel tube.
8. Equip with automatic cleaning device and will do the cleaning automatically.There are some food scraps and stain during the operation of the tower, our engineers invent automatic cleaning device which can finish cleaning work within 1-2 hours and also dry it automatically.We have three kinds: single tower, double towers, elliptic tower.
9. It has variable-frequence, gear motor and Germany Schnelder Electric components.
10. Belt conveyor can be bends, slopes or spirals.
It is customized for the following elements:
1. Material, length and width of the conveyor belt.
2. The height, diameter and layers quantity of the tower.
3. In feed and out feed direction.
4. Shape of the tower (round, elliptic).
5. Material of the frame.
6. The brand of the reduction motor, bearing, and the Inverter frequency device and screen.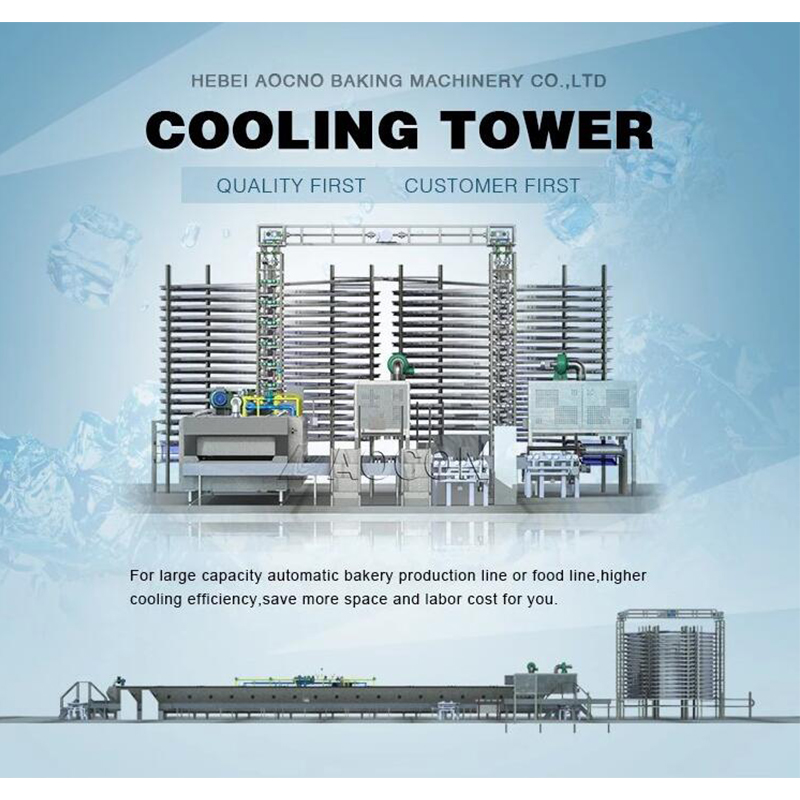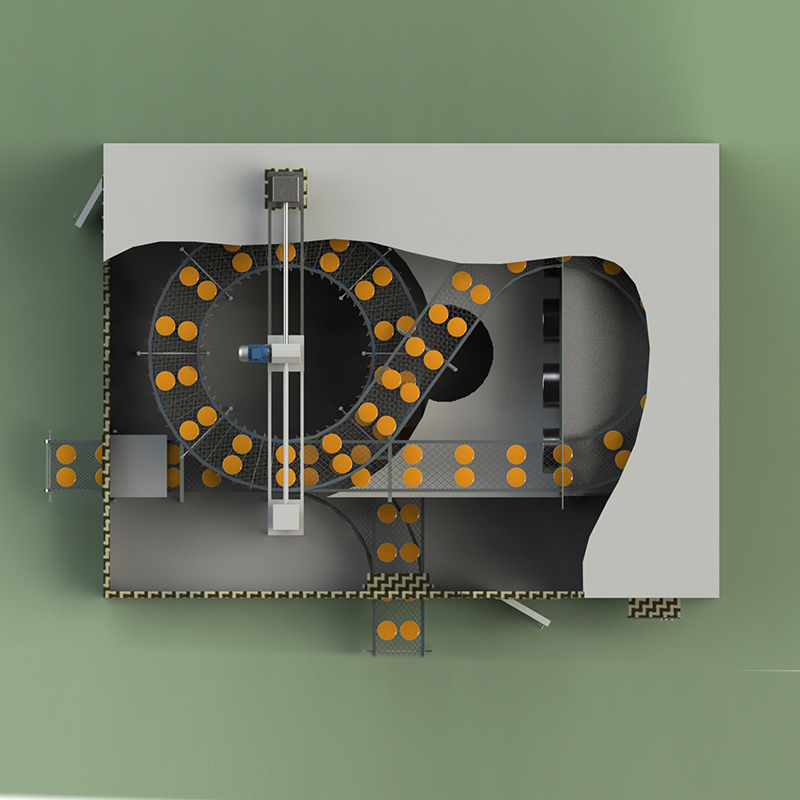 ---
Previous:
Bread cooler
Next:
Tunnel oven
---