Dough proofer
Basic parameters:
Model

Trays Dimensions(cm)

Prover  Type

Dimensions WxD(cm)

Power(kw)

Doors nr .

Racks nr.

External

Iternal

ACN-4060-2R

40×60/18

1

2

95×130

80×115

3

ACN-4060-4R

2

4

169×130

155×115

6

ACN-6080-2R

60×80/18

1

2

115×170

100×155

4.5

ACN-6080-4R

40×60/32

2

4

210×170

195×155

6

ACN-80120-2R

80×120/18

1

2

155×210

140×195

6

2/60×80/32

6

ACN-80120-4R

2/40×60/64

2

4

290×210

275×195

10
Application scenario:
This dough proofer can increase temperature quickly, so good quality dough can be produced in a short time, the machine is made with stainless steel which is durable, long-lasting and clean.
The dough proofer is developed by our company and has the same industry-leading ACN series proofing box. It uses aluminum alloy profile frame and plastic foam insulation double-layer SIS304 stainless steel plate. It has built-in electric steam generator and circulating air system, ensure that the temperature and humidity are consistent in every corner of the room, accurate temperature and humidity control system, removable aluminum alloy tray rack, there are two models of 64 and 32 trays for your choice.
In addition to the fixed size provided, we can also produce proofing room of various specifications according to customer needs.
Features:
1. Easy understanding to settings of temperature and humidity provide a best environment for bread fermentation.
2. Build-up with a reasonable heating and humidity circle system, the whole proofer temperature and humidity is even inside.
3. A 24-hour cycle program setup by computer controlled panel makes work automatically and easily done.
4. Suitable for hotel, supermarket, cake shop, school, arm, factory and so on.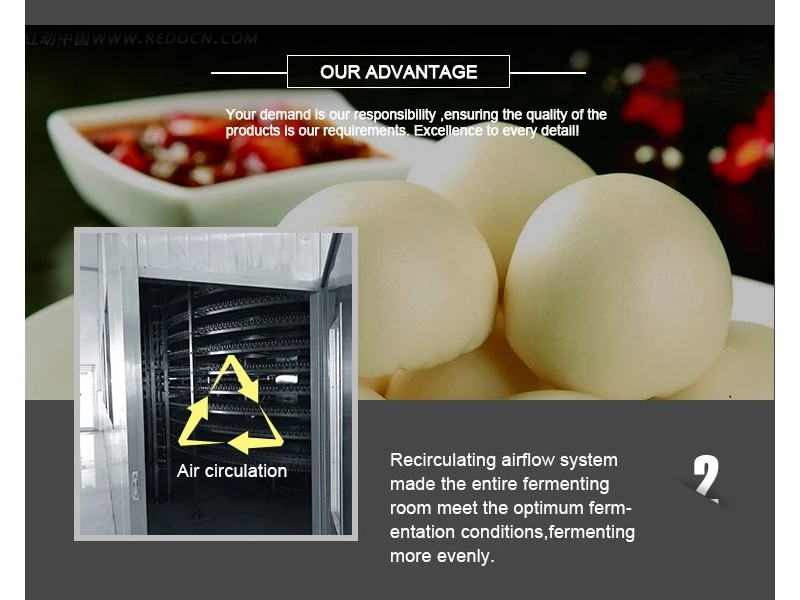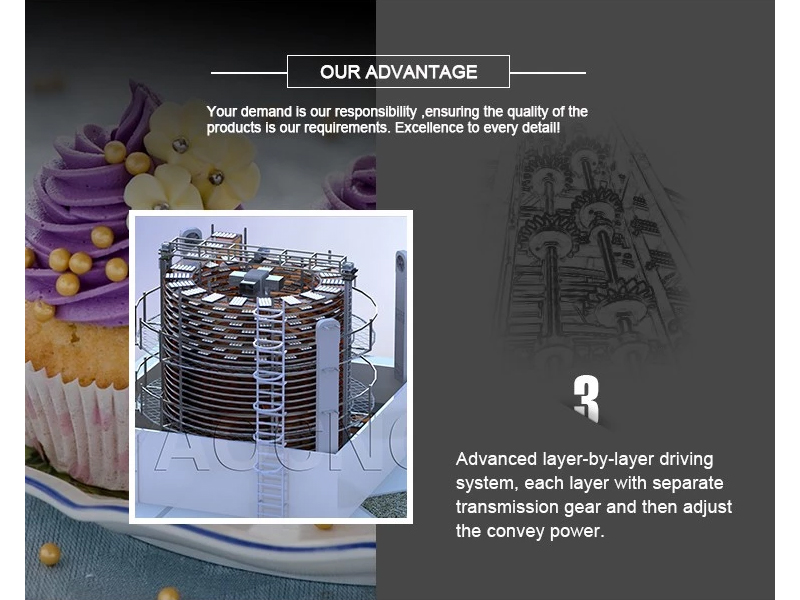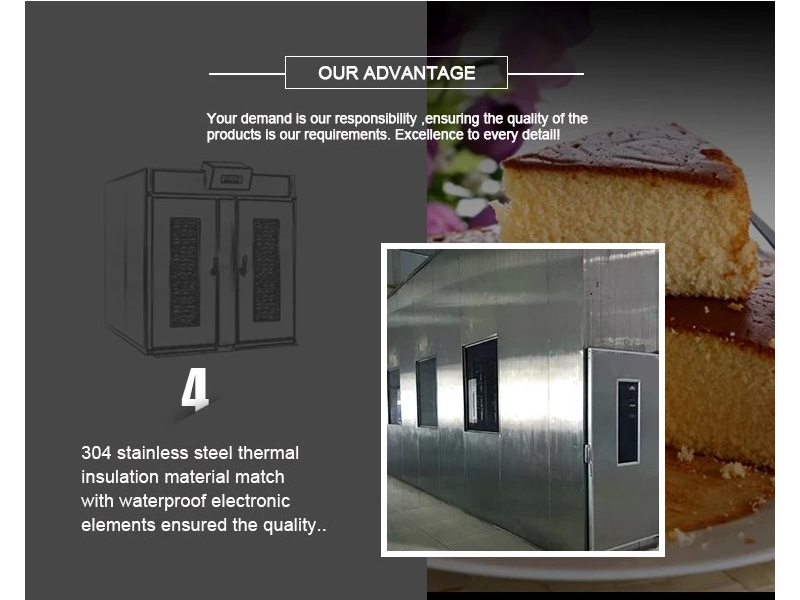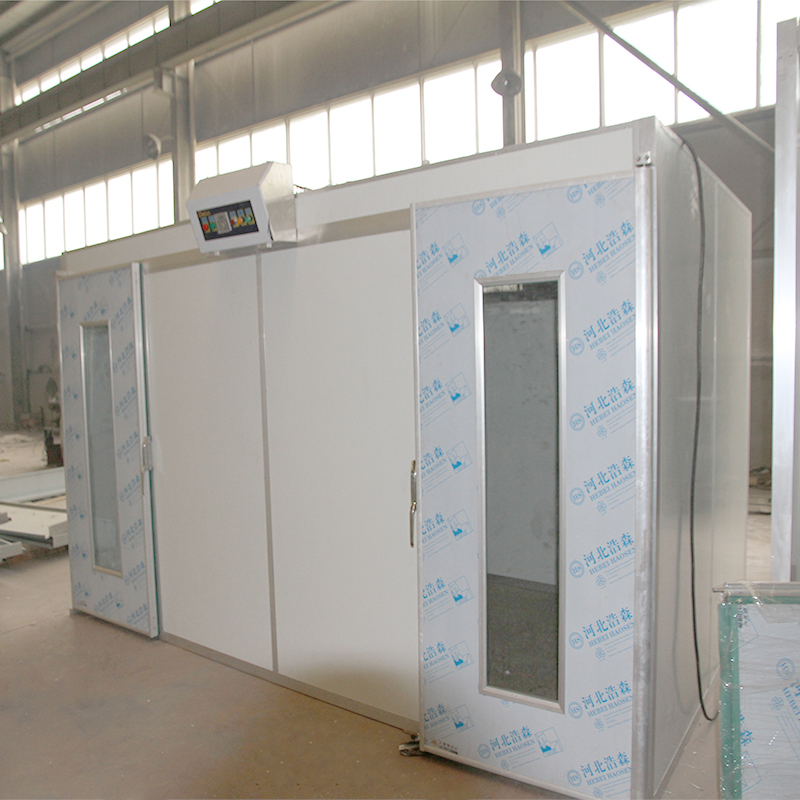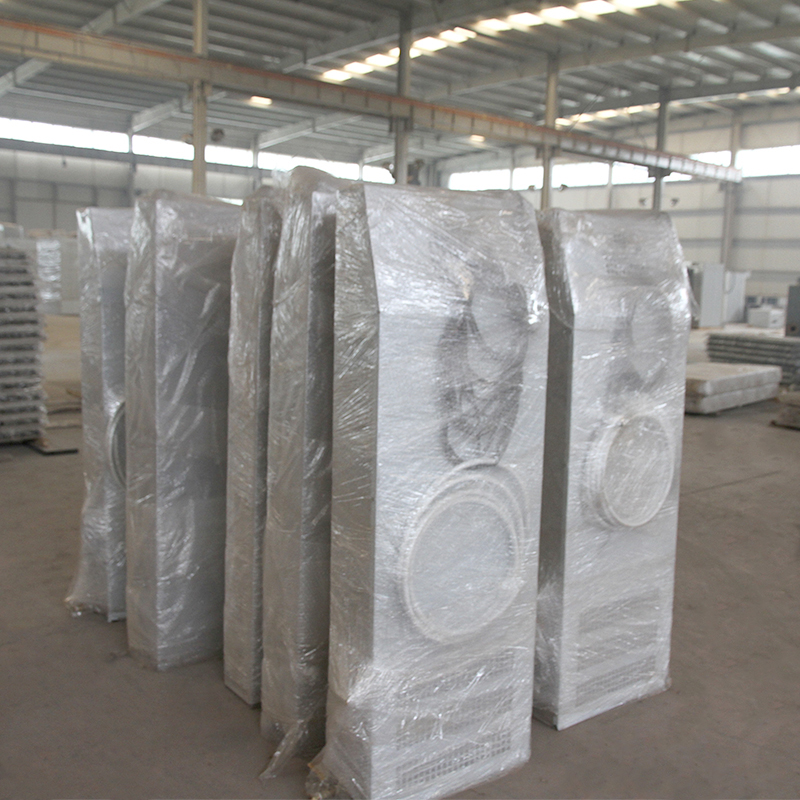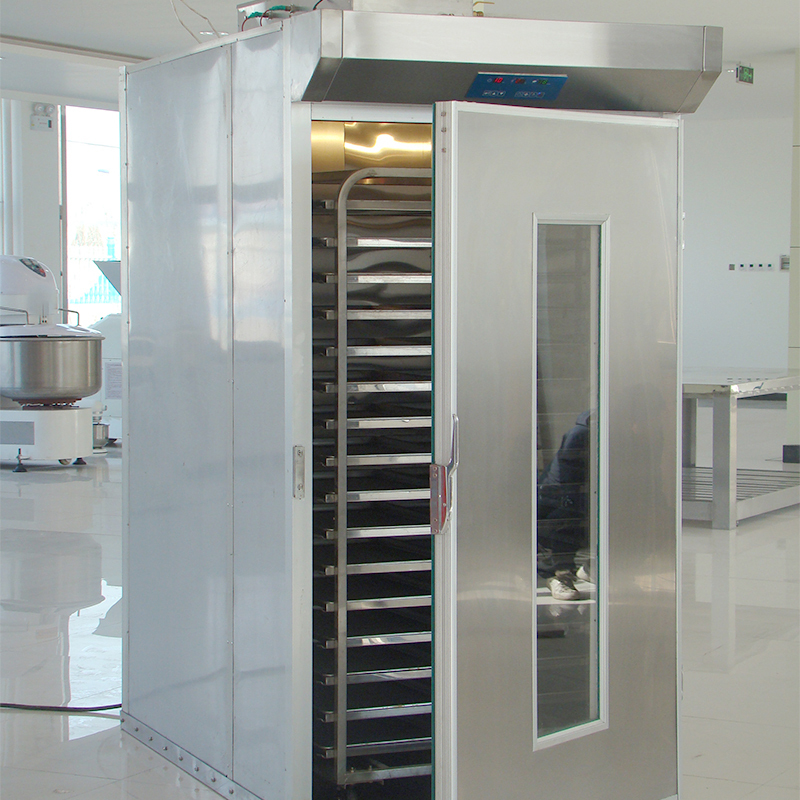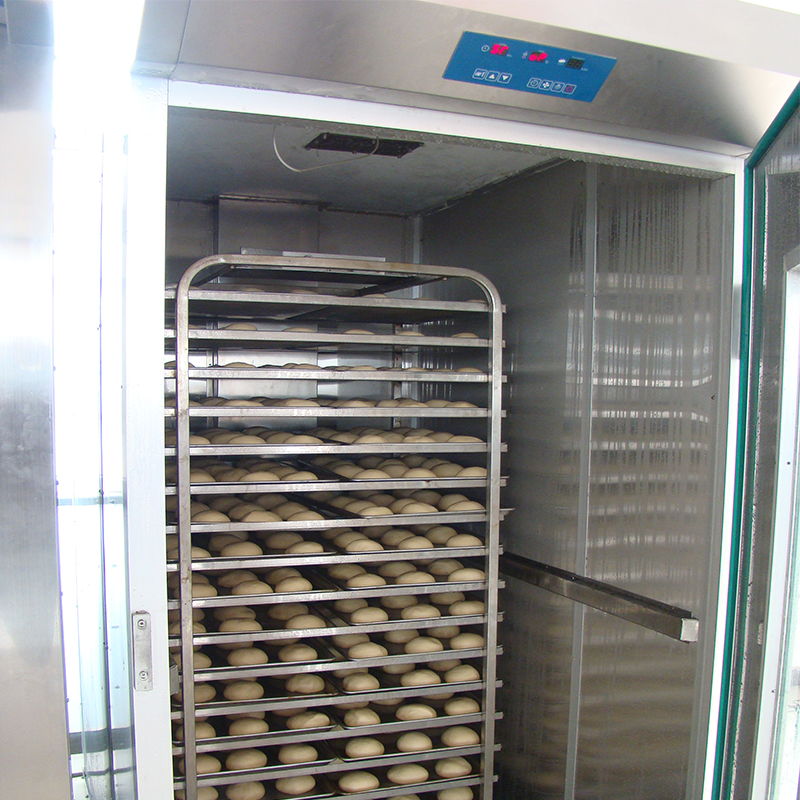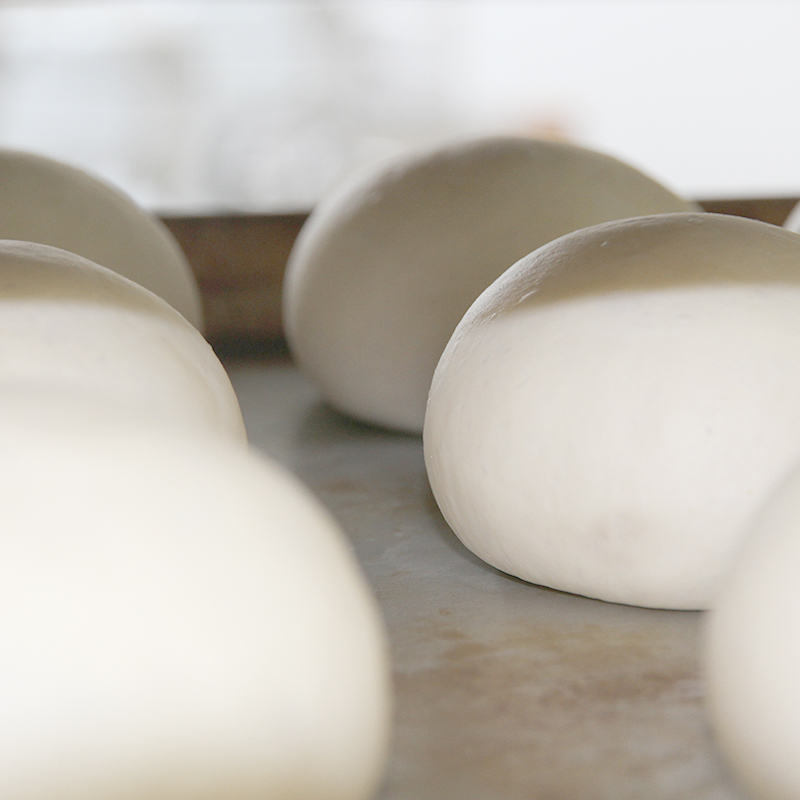 ---
Previous:
Dough Sheeter
Next:
spiral cooling tower
---